DELIVERING SOLUTIONS
TECHNOLOGY AND INNOVATION.
COST CONTROLS AND EXPERTISE.
Coal Operations
We deploy surface miners for the difficult applications – partings and thin seams. Partings that are deemed inseparable result in discarded or lower-quality coal. We expertly use surface miners to remove these partings, resulting in better coal delivered and increased recovery of the deposit. Some operations have very thin seams of coal that are not practical to recover using conventional methods. We can extract these seams with surface miners, lowering the strip ratio.
Aggregate Operations
Surface miners reduce operating costs, increase recovery in areas of blasting restrictions and provide unique options for blending your material. We can deploy surface miners to combine drilling and blasting, primary crushing and loading functions into a single function.
Whether you want to increase your coal recovery and quality or reduce your aggregate mining costs, our expertise with surface miners will bring value to your operations.
OUR SURFACE MINERS
We fully integrate our activities with our customers' operations to deliver exceptional mining solutions.

Innovation
We align our goals with your objectives, for the long-term.

Efficiency
Productivity is the driving force behind all we do.

Experience
Our operators are the best in the business.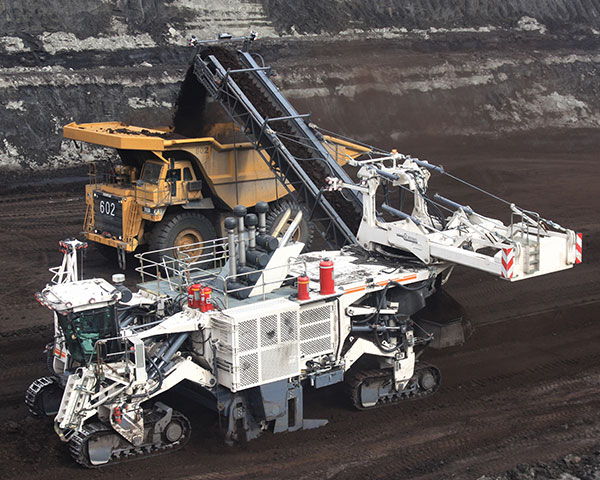 Our 35-year association has evolved into a true partnership based on trust, shared values and core customer-focused goals. Dean Bray Manager, Dakota Coal & Montana Limestone, Basin Electric Power Cooperative